| | |
| --- | --- |
| Posted on April 6, 2017 at 1:18 PM | |
We want "Utopia in St. Louis" Utopia is a perfect place where everyone is equal.  We hope to start the Utopia process one neighborhood at a time.  We have friends who live in St. Louis.  We have seen the signs asking people to love one another.  Our hearts are touched. We are doing our best to bring what they are asking into St. Louis, one neighborhood at a time.  (If you would be so kind as to show up and help us walk the community walk. it would be greatly appreciated.)   We will walk with the Missouri flags held high sharing our love to one and the other as we hand out teddy bears with a prayer.  11:00-12:30 community walk, giving bears with a  thankful prayer 1:00-4-00 Games and fellowship at park.  Come; tell us your hopes, dreams, ideas and talents so we might better bring "Utopia in St. Louis."  3:00-4:00 we will bow our heads as we pray together or individually as each persons heart desires.  This hour has been dedicated to all the believers of Jesus Christ to come together as one team. For Jesus prayer to come true told to us in John 17 .  
        So that the world will believe that Father God has sent Jesus.
As you might know the environment in St. Louis (Ferguson area) is not very good.  We a nearby community, want to show love, with hopes for the love to flow.  We are inviting all who want to show love to join us in the Castle Point community, on our Bear one another's burdens event day:
Event Name:  Bear one another's burdens
Date:  April 14, 2017 Time:  11:00am - 4:00pm
Theme of the Event:  "Love one another"
Alternate Date:  NONE  
Event Location:  Castlepoint Park
Street Address:  2465 Bareness Dr. 
                           St. Louis, MO.  63136
Contact Name:  Patti Cooper
Cell Phone:  636 293 3478
Please view our ad in the St. Louis Post Dispatch.  
YOUR HEARTS ARE GOING TO BE SO TOUCHED!!!
                                "UTOPIA IN ST. LOUIS"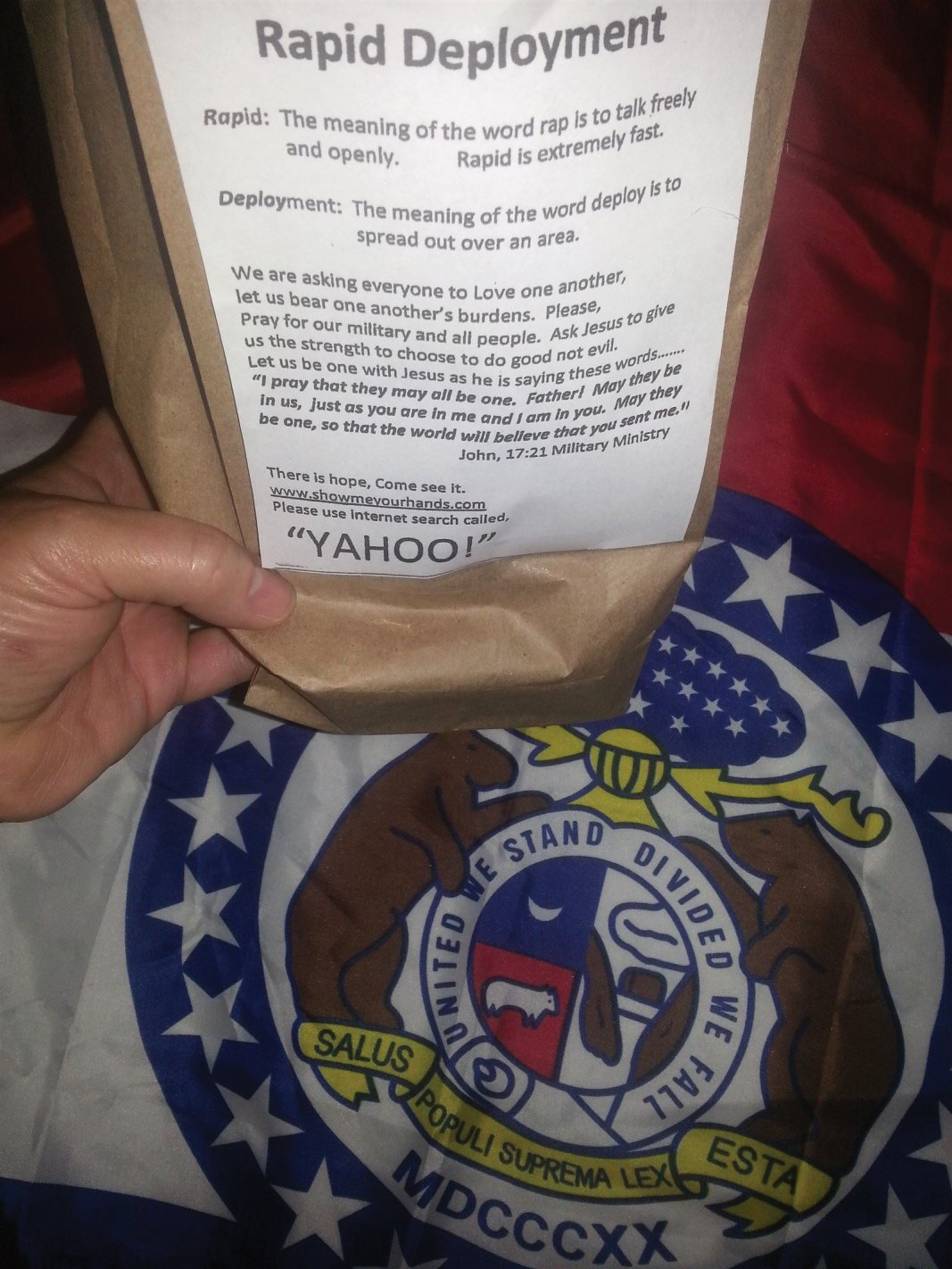 Categories: People In The World
/