| | |
| --- | --- |
| Posted on June 27, 2011 at 4:07 AM | |
Dear American Dentists: 
Sat, Feb 12, 2011 @ 12:56 PM
Our country is in desperate need of your extraordinary services.  We the people feel that we have many health problems because of our neglected cavity infested, gum diseased & abscessed or chipped teeth.  Many of our disabled individuals do not get dental insurance through our government and the disabled is limited on the money they receive.  The majority of our disabled bring in under $800.00 a month.  The average monthly house rent is about $1200.00.  This does not include electric, for heating and cooling or the water, sewer and trash bills.  Not to mention:   Food or clothing, personal items like, toilet paper, bathing soap, laundry soap, toothpaste, tooth brushes, dental floss and mouth wash.  How can these poverty stricken individuals get any help to take care of their teeth?  How can we stop this trend of letting our fellow man suffer due to infection of the mouth? (This infectivity flows throughout the body that keeps reoccurring, because the individual does not have the money to get a tooth surgically removed.)  Are we going to just keep on doing what we are and ignore our fellow Americans needs?  Are we going to let them suffer while we are spending money on ourselves so we can have a good time out on the town?  That could be accommodated by a huge bright white and gray moon.  If we notice and observe this image, a warm unexpected feeling of comfort and peace might envelope our presence.  Yet, most of us are too busy thinking about how much money we can spend to make us feel good through alcohol or any other type of pleasure that might tickle our fancy.  For example:  Going out to eat, chomping vigorously on a vast tough steak, with corn on the cob, saturated with butter, waiting to be eaten as a side dish. 
Bottom line:   We are out having fun while…..   Our fellow Americans stay at home with constant pain and suffering, accompanied by repeated sounds of moaning and groaning, because they do not have the money to take care of the root canal or a sharp rotten tooth that needs to be abstracted.  Enclosed:   Picture of one of our disabled Missouri resident.
What Happened to Our State Motto? "The Welfare of the People Will Be the Supreme Law."
Dear Dentists, we know that you might feel that it is not your problem.  Oh, please have compassion and lend these individuals a helping hand.  Please, put a little love in your hearts.  Help us make this world a better place. 
. 
WE NEED YOU!  It is you the Dentists that we Americans need!  We the People
Believe, many health problems will be eliminated if you Dentists will come together and volunteer "one day a month," for your area neighbors who have no dental insurance.
We Thank You For Your Support! If you can help, please Contact:
"Show Me your hands"  Thomas C. Twin II Ministries:
 (Where People are Helping People)            There is Hope, Come See it.
Address:  P.O.  Box 1352
Phone Number:  (636) 293-3478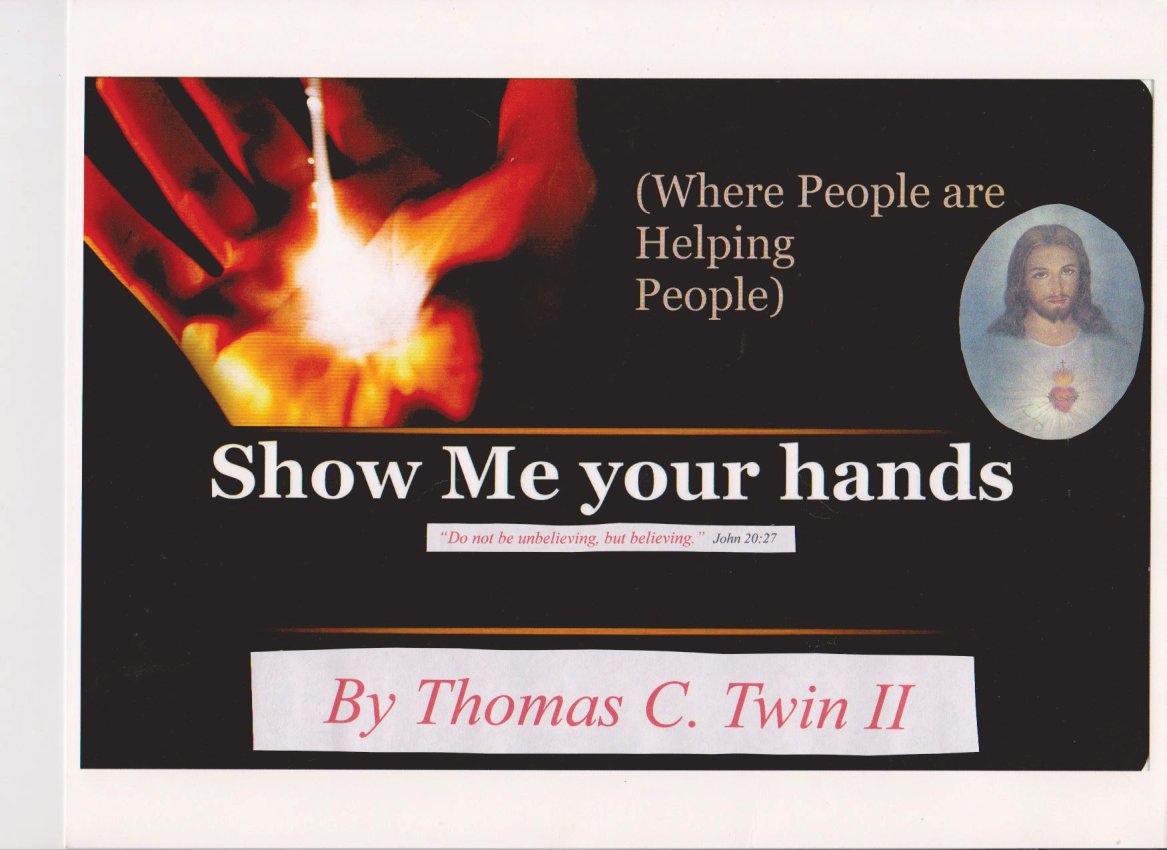 Categories: Dear American Dentists:
/